WHO AM I?
My name is Keithan and I am the creator of Uber Cool Mama. Am I the only mom who doesn't seem to have pictures by themselves anymore?
Anyways...
If you recognize my name from the blogging world or know me personally as the girl who ranted on a blog about her broke escapades many years ago – yes, I am that Keithan…
To anyone who didn't know that girl, well see, I also don't know that girl, If I saw that girl walking down the street I wouldn't even know, sorry to that girl... (I know some of you know where I got that from).. ANYWAYS..
I am happy to say that I am no longer living a cent to cent lifestyle. Whoohoo!! for me, I can have a cookie when I want to.
However, I probably shouldn't have a cookie right now as I am planning to lose this baby weight starting from next week....umm so..
Speaking of baby weight, I have exactly 2 babies.
An energetic 2 ½ year old

and a.....
Super bubbly 3-month-old!

MY BACKGROUND
I was ….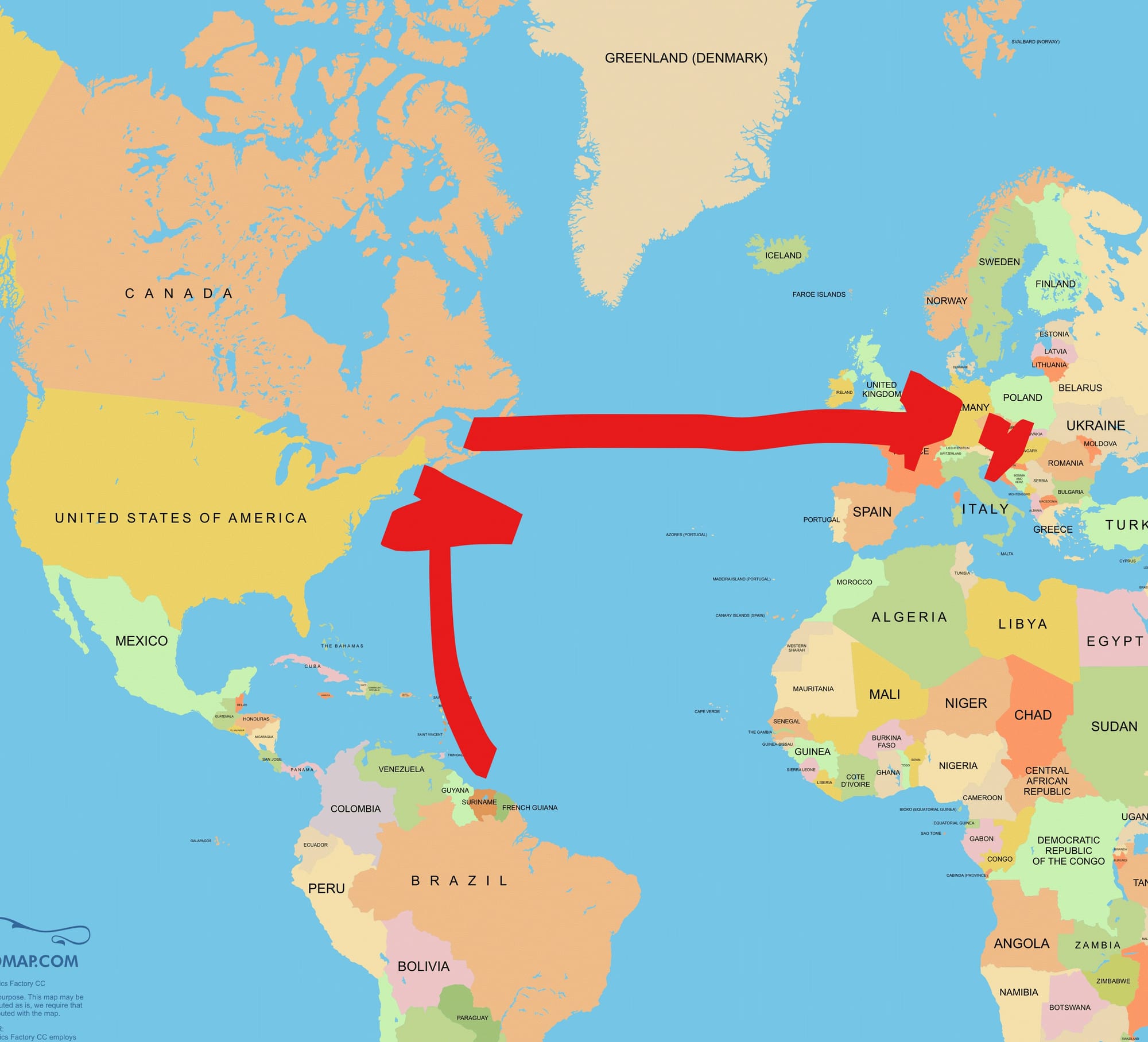 born on a tiny tropical Island named Trinidad & Tobago, grew up in Toronto, Canada, studied in St. Catharines, Ontario; moved for love to an Automotive city in Germany where I worked as an English teacher then moved to Gyor, Hungary as a German Expat wife (and my husband is Turkish). Needless to say, I know uber cool people from all over the world. However, at this point in my life, uber cool mamas really stand out to me. Which leads me to…
WHY DID I DECIDE TO DO THIS BLOG THING?
I really wanted to find something meaningful to do with my life other than taking care of my family. I have no shame in being just a mother because I find it the most meaningful thing I could possibly ever do in my life.
I wanted that whatever I did could have a positive impact on people and myself.
As a mom you face so much judgement and you really do have so much responsibility plus you are so busy pretending you know what you're doing even though everyone knows you are only figuring it all out as you go – thought trial and error. Problem is, everyone is so quick to point out that your kid is hyper-active or too shy or too mouthy etc.
I've always loved hearing other people's stories and perspectives and I figured why not create a safe place for us to share.
I want to share tips on things like beauty as well as share tips on how we got through the really hard times.
MORE IMPORTANTLY I WANT US TO INSPIRE EACH OTHER
I personally hate that we must go to great lenghts not to talk about the kids all the time, especially, if the person you're speaking to also has kids. THIS MAKES NO SENSE??!!
Who said that this is what we were supposed to be trying to do anyways? I call B.S. It's totally unrealistic and honestly not worth it. Our kids are a huge part of our minute to minute lives.
Whether we are eating, sleeping, peeing or brushing our teeth our kids are somewhere lurking. Take a minute to just turn around…if they aren't somewhere around you, you know exactly where they are.
Yes Mama, you are uber cool, you make your kid/s smile genuinely and know that they are loved without question
Hooray!!! You belong to the UBER COOL MAMA Club! SO WELCOME!!!
WHAT TO EXPECT
This blog will focus on my own journey as a mom plus stories from many other moms around the world. Their tips, stories of laughter, stories of love and stories of stregth. There will be some blogs written in foreign languages such as German or Hungarian, but they will all have an English version as well for all to enjoy.
The fact is we all have shared experiences and can learn from each other or at least empathize with each other. We live in a globalized world and this is a globalized platform just for us moms and okay you too moms to be.
So welcome UBER COOL MOMS, I hope you come to this blog as a way to Retreat, Re-Energize, most importantly Read!